Compass Marine Services provide marine consultancy services to clients including Onshore and Offshore marine construction, marine surveying, ocean towage, anchor handling and salvage worldwide.
Independent Marine Consultant, operating in a number of roles for clients including Marine Offshore Construction Manager, Operations Manager, Surveyor, Tow Master and Salvage Master.
Specialising in marine operations management, providing expert leadership to the delivery of large scale, complex $multi-million offshore marine construction projects including design, installation and commissioning of well heads, suspension bridge towers and tunnel operations.
Managing decommissioning, transportation and re-installation of well head platforms.
Certified Marine Surveyor, specialising in marine environment, sea transport, heavy lift and special cargo.
Acting as Senior Salvage Master responsible for planning and executing the salvage of vessels, cargo or personnel, utilising navigational architecture and seagoing experience to ensure preservation of life, the environment and cargo worldwide.
Master Mariner and Advisor, with expertise in ocean towage, anchor handling and supply operations.
Tow Master, with experience in towage and installation of offshore units and WHP structures.
Providing marine consultancy/advice in the calculation and preparation of ocean towage of offshore units.
Special Casualty Representative (SCR), panel member of the SCOPIC committee at Lloyd's of London.
Providing a full end to end project management service to clients.
§ Offshore Construction
§ Marine Operations Management
§ Marine Consultancy
§ Experienced Captain
§ Tow Master & Salvage Master
§ Marine Warranty Surveyor
§ Team Leadership
§ Master Mariner & Deck Officer
§ STCW 95 Certified
§ Salvage Casualty Representative (SCR)
§ Member of the Lloyd's Panel of SCRs
§ Ocean Towage Expertise (Tow Master)
§ Stakeholder Management
§ Project Management
* Consultant Lecturer for the "Ship Salvage Short Course" at the SOLENT University in Southampton, United Kingdom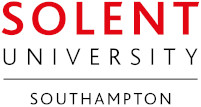 Independent associate with Waves Group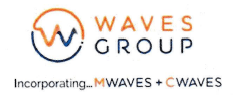 A member of the Lloyd's Panel of Special Casualty Representatives
A member of _INTERNATIONAL ASSOCIATION OF MARINE __CONSULTANTS AND SURVEYORS_
A member of THE NAUTICAL INSTITUTE
Member of Royal Dutch College "Zeemanshoop"